Please do not book a GP appointment or attend your GP Practice if you have visited or travelled through mainland China, Hong Kong, Japan, Macau, Malaysia, Republic of Korea, Singapore, Taiwan or Thailand and have symptoms of cough, fever or shortness of breath within 2 weeks of returning, or if you have symptoms of cough, fever or shortness of breath after being in contact with someone with a confirmed case of coronavirus. Please call 111 for advice instead.
Welcome to Norton Medical Centre Online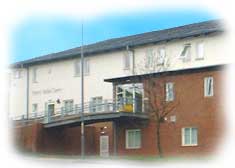 Here you will be able to find a wide range of information about the practice and the services we provide. At Norton Medical Centre we pride ourselves on delivering first class medical services to each of our 17,500+ patients. The practice operates a personal list system, meaning that all patients, including children have been allocated a named, accountable GP. We constantly strive to improve the care for our patients by acting upon the feedback we receive.
Privacy Notice
We have updated and published our Privacy Notice, this details the information that we store, use and how we keep it protected.
For further information please see our full Privacy Notice here
New Appointment System
On Monday, 5 March, we are introducing a new appointment system developed in response to patient feedback. The aim is to provide the flexibility necessary for our 17,600 patients to access appointments appropriate to their needs.
For further information please see our Appointments page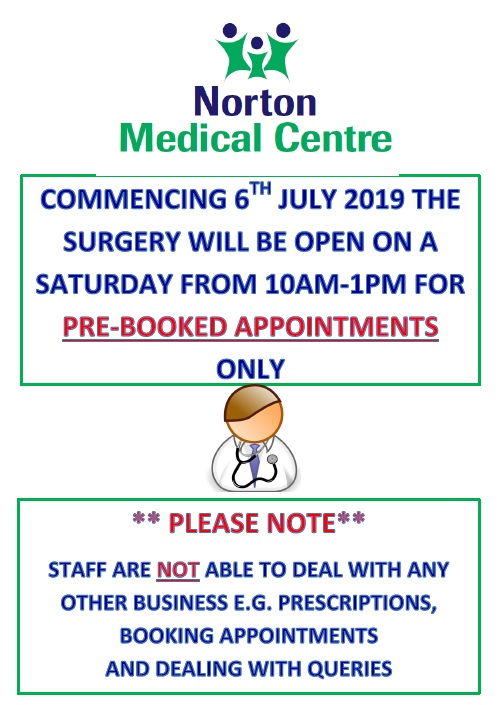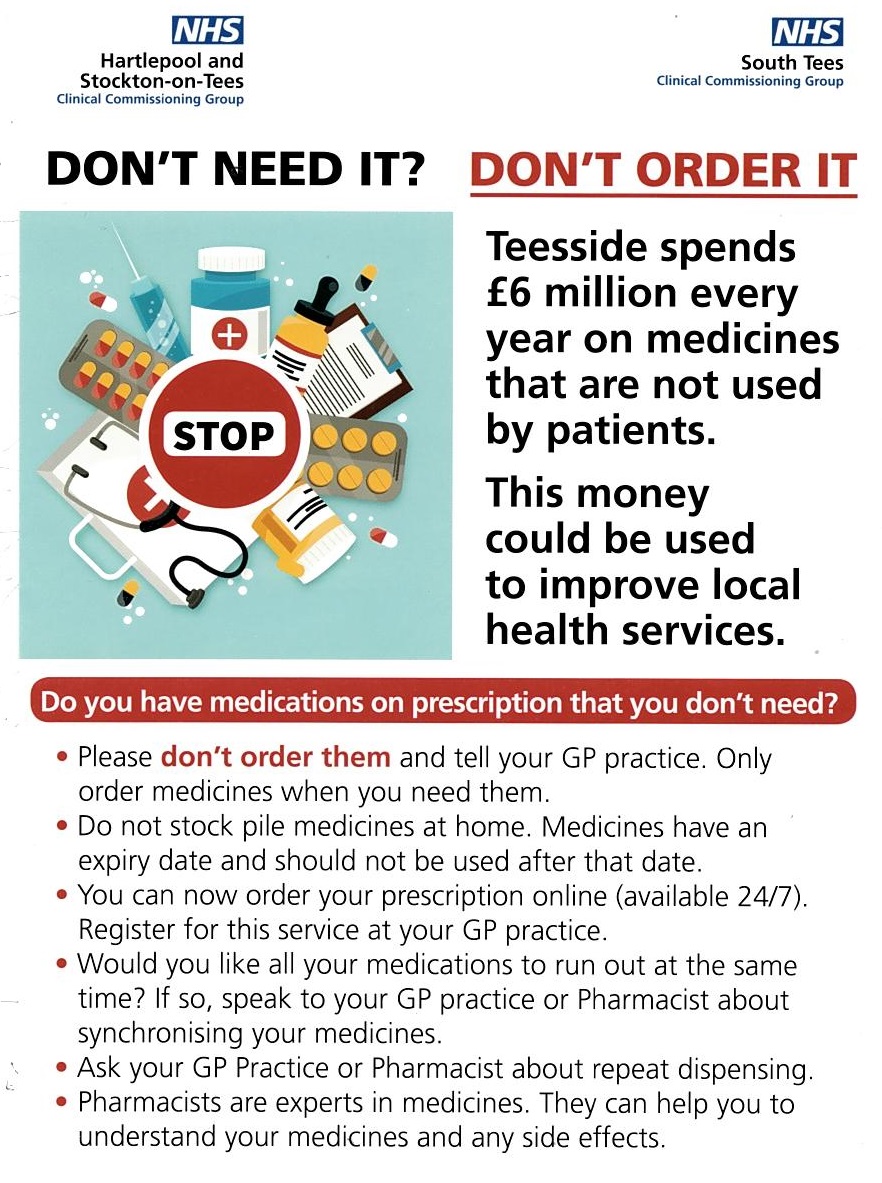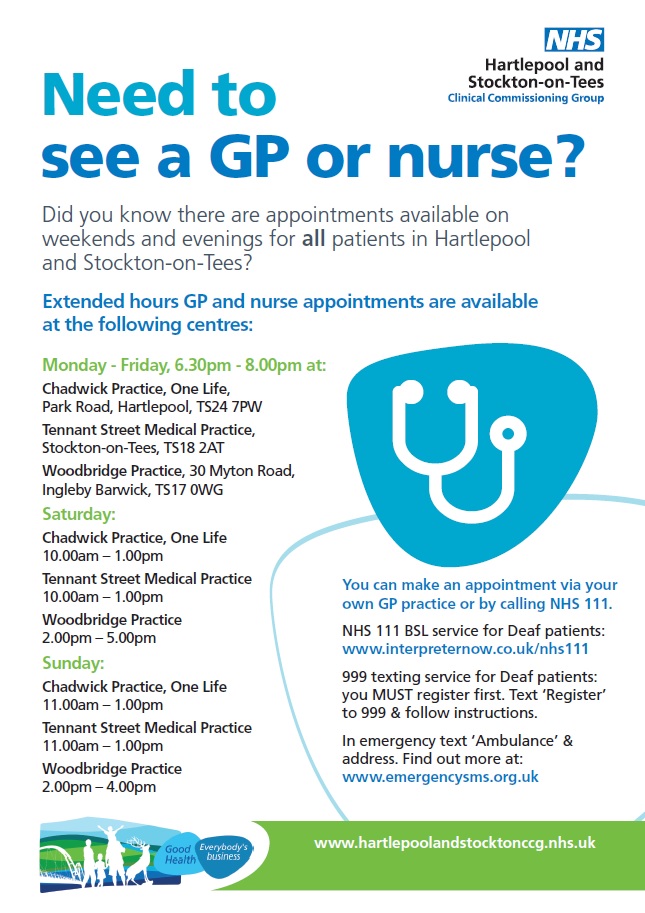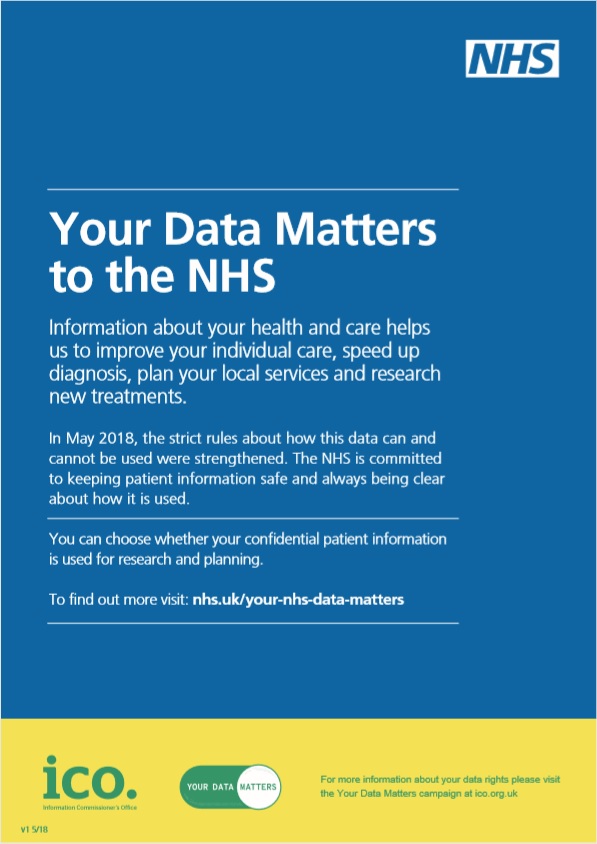 Integrated Urgent Care Service
From 1st April 2017 there will be some changes to the urgent cares services in Stockton and Hartlepool. Please see the video below for further information.
7-Day Extended Access
Hartlepool & Stockton Health are offering 7-day access to GPs, Nurses, and Healthcare Assitants at three practices across Hartlepool and Stockton. Appointments can be booked by calling Norton Medical Centre during normal working hours.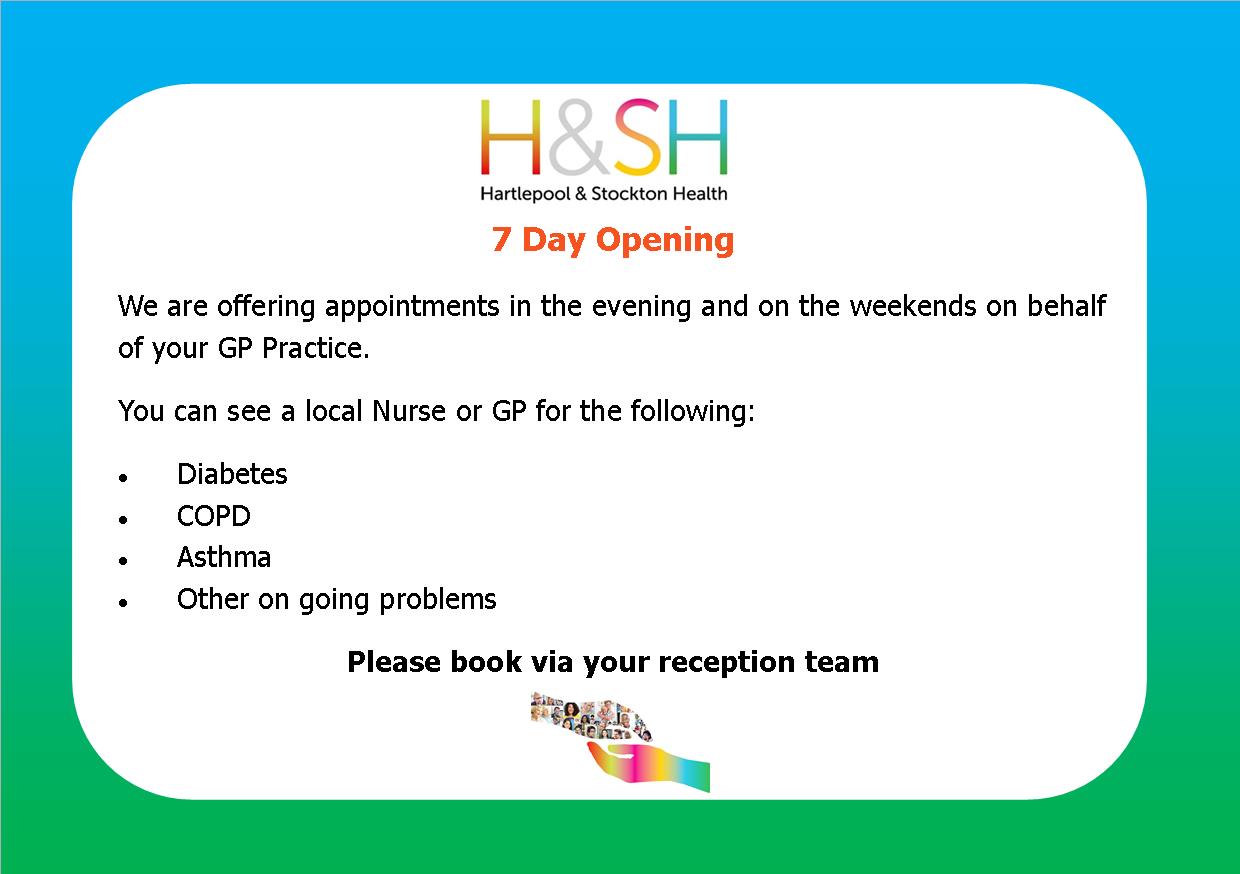 The NHS Friends and Family Test
You can now provide feedback on your experiences at Norton Medical Centre by completing a short survey. Your feedback is greatly appreciated and will help us to improve our services.
View the latest results from the Friends and Family Test