Welcome to Norton Medical Centre
NMC Covid19 Information, Facemasks, Appointment etc
For all updated information and alerts about facemasks, appointments, prescriptions, staff shortages, clinics and services impacted by Covid19 during the pandemic please visit our Norton Medical Centre Covid Information Page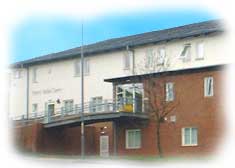 Here you will be able to find a wide range of information about the practice and the services we provide. At Norton Medical Centre we pride ourselves on delivering first class medical services to each of our 17,500+ patients. The practice operates a personal list system, meaning that all patients, including children have been allocated a named, accountable GP. We constantly strive to improve the care for our patients by acting upon the feedback we receive.
Privacy Notice
We have updated and published our Privacy Notice, this details the information that we store, use and how we keep it protected.
For further information please see our full Privacy Notice here.
Due to the Coronavirus we have had to make decisions to amend how we work and how we process data to ensure we can still provide patient care. We have made a supplementary privacy notice to explain the changes that we have made due to the pandemic.
For further information please see our full Supplementary Covid Privacy Notice here
New Appointment System
On Monday, 5 March, we are introducing a new appointment system developed in response to patient feedback. The aim is to provide the flexibility necessary for our 17,600 patients to access appointments appropriate to their needs.
For further information please see our Appointments page
Integrated Urgent Care Service
From 1st April 2017 there will be some changes to the urgent cares services in Stockton and Hartlepool. Please see the video below for further information.
7-Day Extended Access
Hartlepool & Stockton Health are offering 7-day access to GPs, Nurses, and Healthcare Assitants at three practices across Hartlepool and Stockton. Appointments can be booked by calling Norton Medical Centre during normal working hours.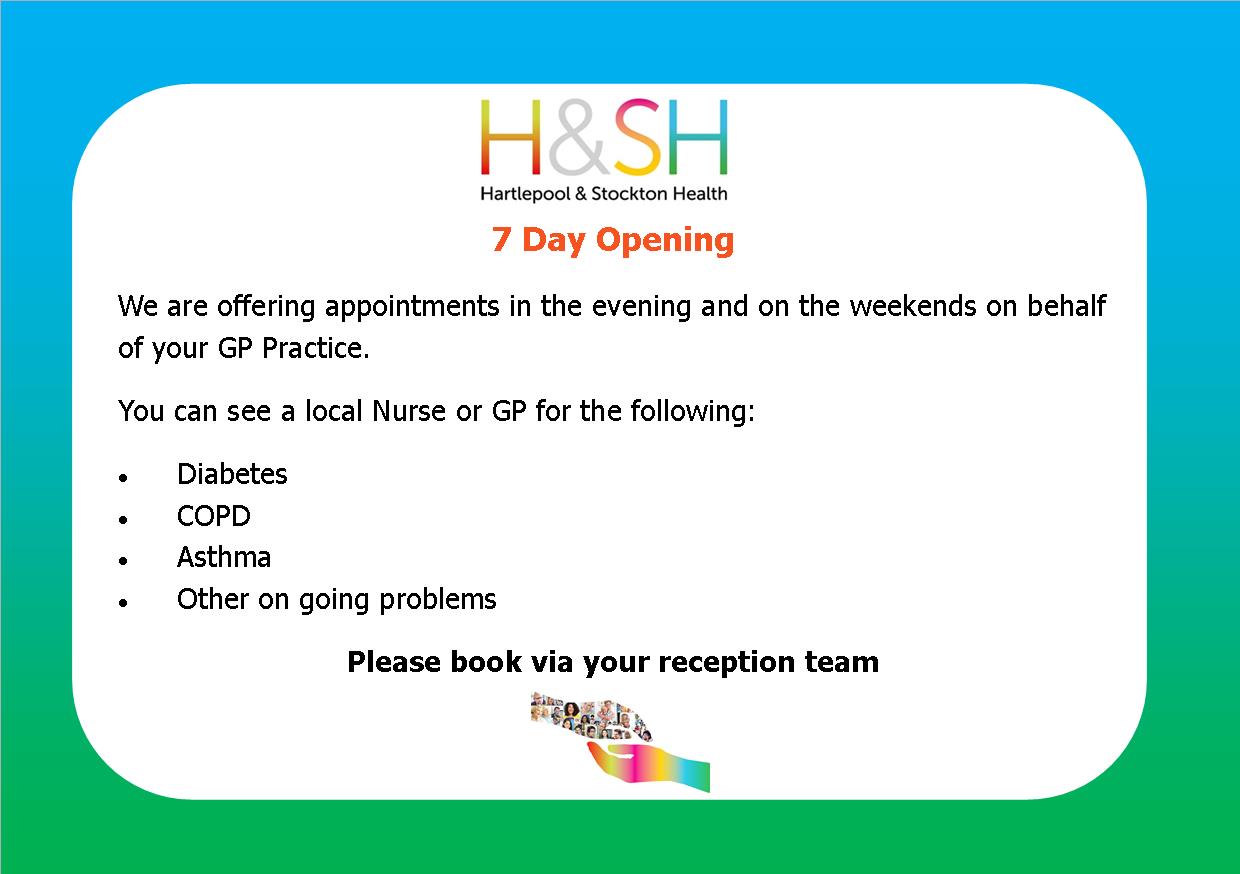 Keeping People Connected
Catalyst are taking part in a new project 'Keeping People Connected', which aims to support people with learning disabilities and autism during the Covid-19 pandemic who may have little or no support.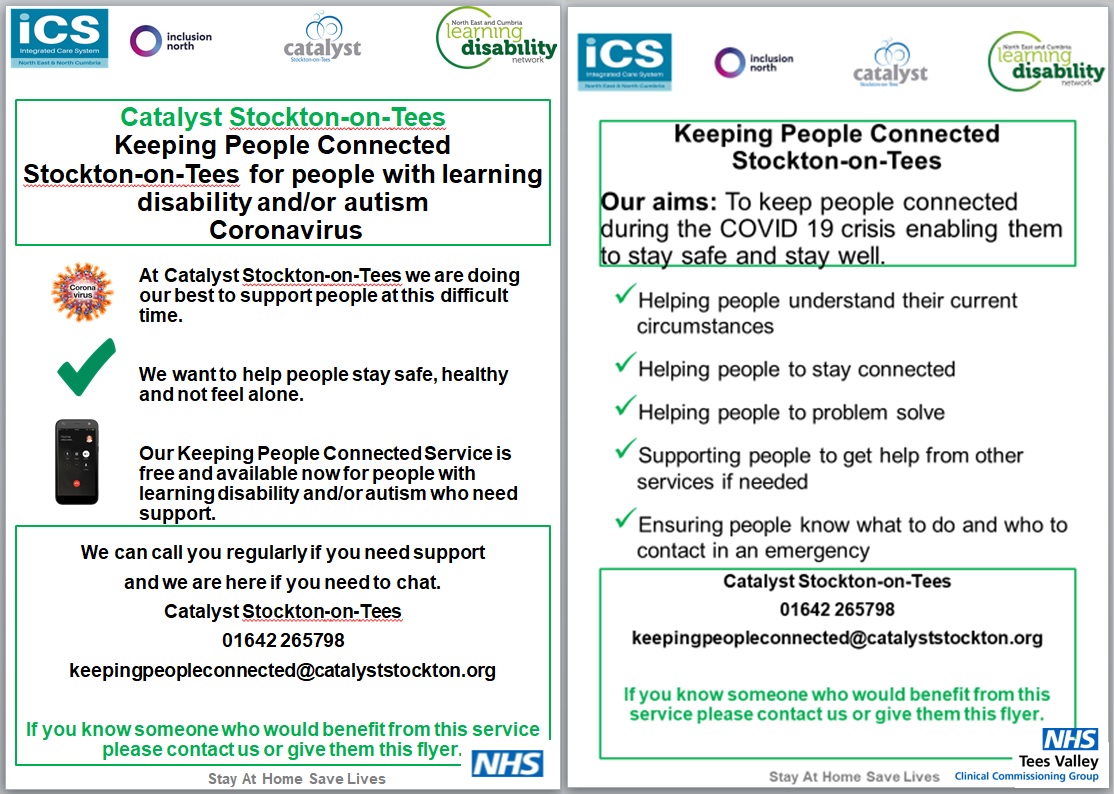 Armed Forces veteran friendly Accredited
We are an Armed Forces veteren friendly accredited GP Practice. View further NHS health care for the Armed Forces community with links here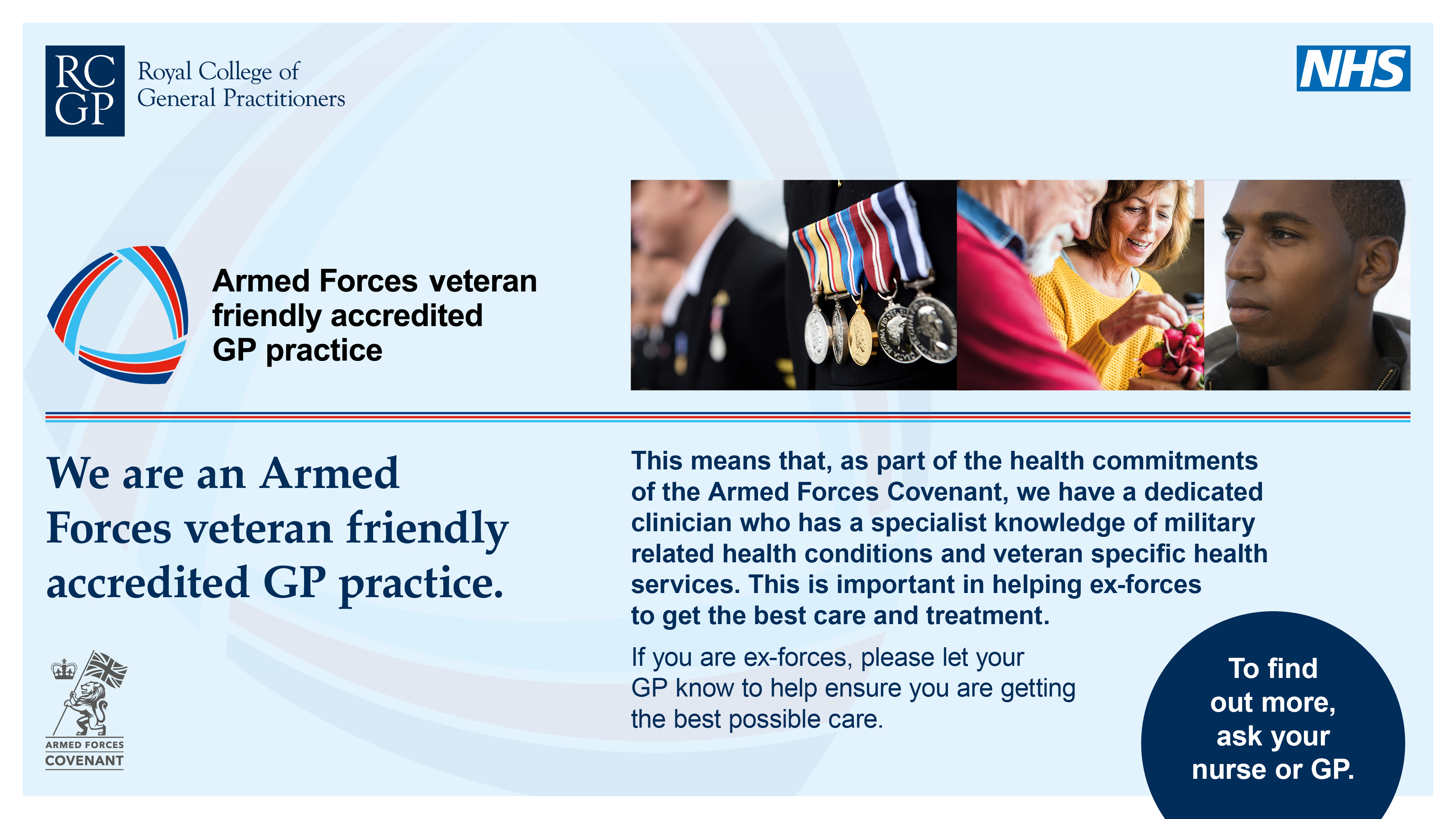 The NHS Friends and Family Test
You can now provide feedback on your experiences at Norton Medical Centre by completing a short survey. Your feedback is greatly appreciated and will help us to improve our services.
View the latest results from the Friends and Family Test