Patient Participation
A message from Mr Mark Coleman, the chairman of the Patient Participation Group: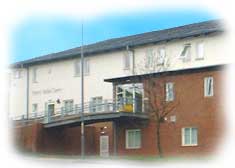 "This is the first time we have tried to inform patients of the work the Patient Participation does.
It meets about six times a year, usually on a Tuesday afternoon, in the meeting room and the centre. All members of the group are patients of the practice. Some have been there for just a few years, some forever! But they all share a common interest in helping the practice improve in the way it communicates with patients and helping to inform the practice of how patients perceive the services and support offered. The PPG also does some fundraising from time to time and this is used to fund items which are useful to the practice. A recent example is equipment used to the new Pharmacist Practitioner.
As well as the patients who are members of the group, the Practice Manager also takes part in meetings and does a great deal to support the working of the group.
I currently act as chairman of the group. If you want to find out more about the PPG, I can be contacted through the Reception Team.
Mark"
Patients' Group
A voluntary group, run by patients for patients - with a little help from the team. They get together several times a year to discuss health-related topics. They choose, plan and organise their events and are also involved in fundraising. Watch for the posters in the surgery or ask at reception for details.
Patient Reference Group
The Patient Reference Group will be a virtual group who are contacted occasionally and asked for an opinion on aspects of the Practice and the services provided. We would like as many people as possible to provide their email addresses and agree to be contacted every now and again to answer a few questions.
If you are interested in joining this group please complete this form and hand it in at reception.
Patients' Views
We aim to offer a quality service and are interested in hearing any constructive comments you have to make which will help improve this service. You can write your comments, complaints, suggestions or ideas down and place them in the Patients' Views Box situated in the main waiting room.