7 Day Access to Appointments
Hartlepool & Stockton Health
We are offering appointments in the evening and on the weekends on behalf of your GP Practice.
You can see a local Nurse or GP for the following:
Diabetes
COPD
Asthma
Other ongoing problems•
Please book an appointment through the Norton Medical Centre reception team - Tel 01642 745 350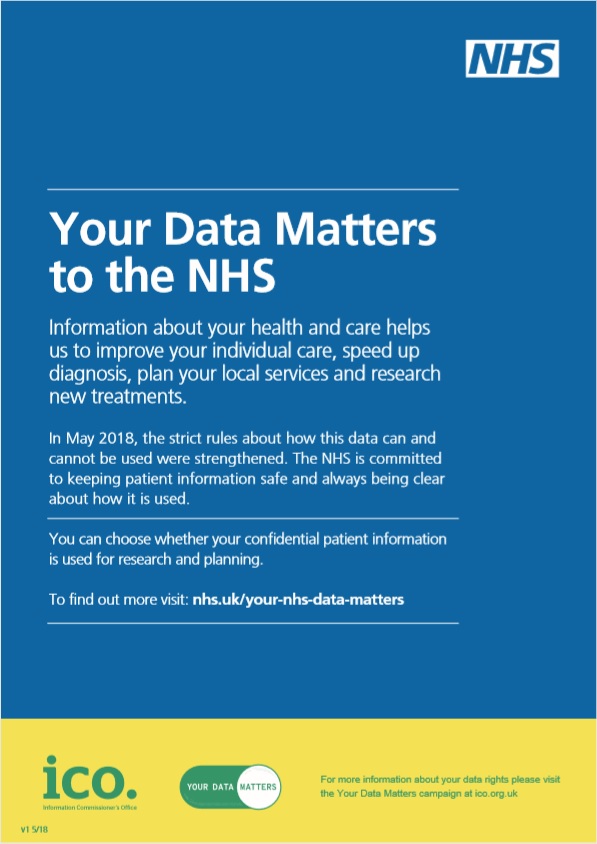 Integrated Urgent Care Service
From 1st April 2017 there will be some changes to the urgent cares services in Stockton and Hartlepool. Please see the video below for further information.
7-Day Extended Access
Hartlepool & Stockton Health are offering 7-day access to GPs, Nurses, and Healthcare Assitants at three practices across Hartlepool and Stockton. Appointments can be booked by calling Norton Medical Centre during normal working hours.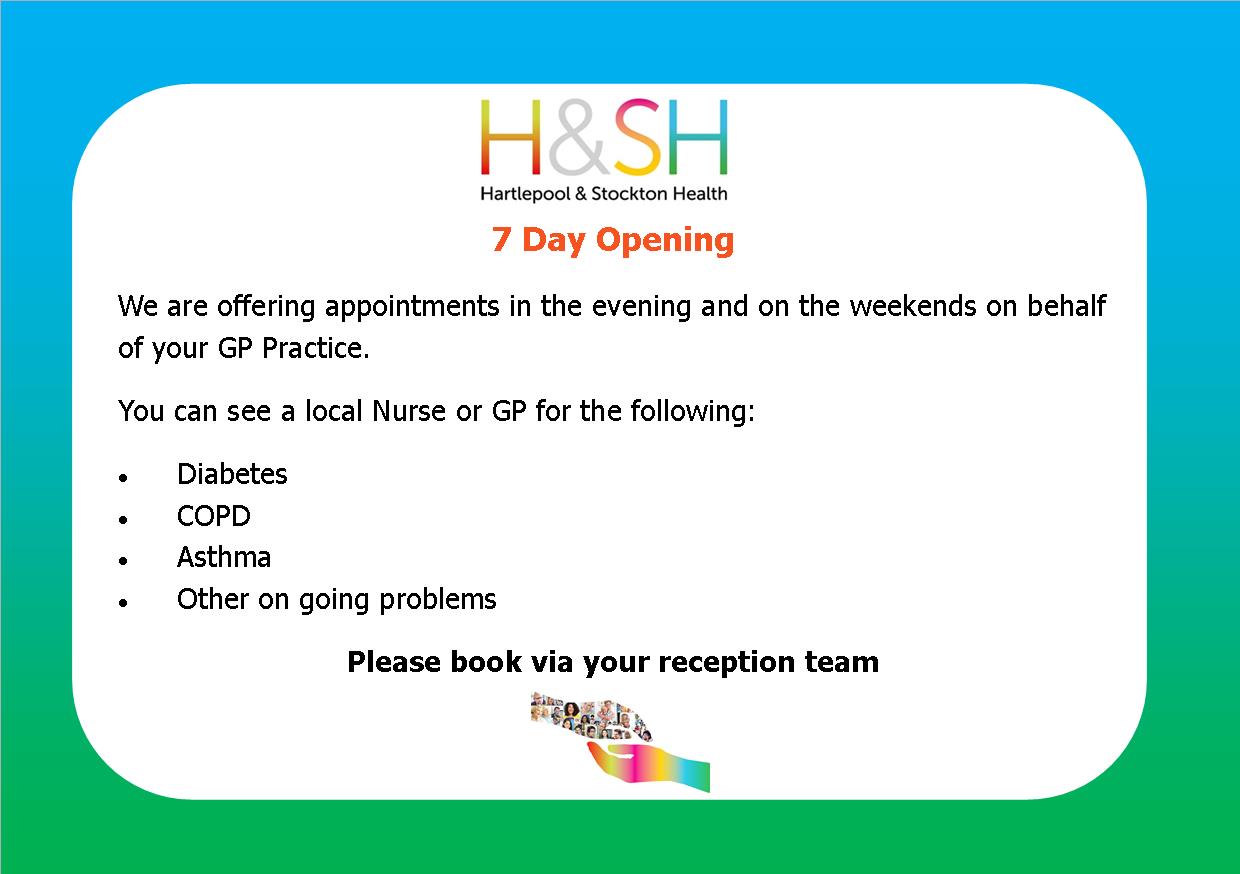 The NHS Friends and Family Test
You can now provide feedback on your experiences at Norton Medical Centre by completing a short survey. Your feedback is greatly appreciated and will help us to improve our services.
View the latest results from the Friends and Family Test